Porsche Protection Plan Products – Sewickley Porsche

As the owner of a new Porsche vehicle, it's entirely understandable that you would want to do everything possible to protect and preserve your new investment. From protection products that shield your vehicle from unexpected damage to maintenance coverage options that provide long-term peace of mind, Sewickley Porsche is proud to offer our clients a comprehensive selection of products to enhance their ownership experience. Below, you'll find a selection of these products along with a list of the advantages and benefits of each.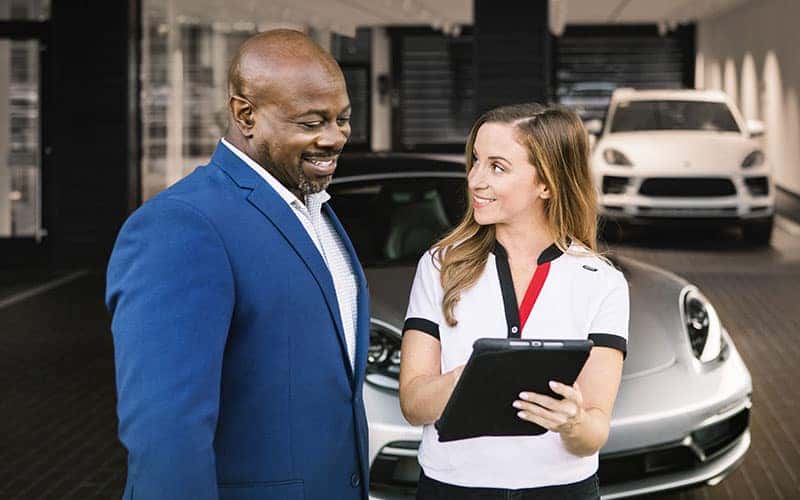 Porsche Scheduled Maintenance Plan
Since you demand only the best for your Porsche, Porsche Scheduled Maintenance Plans (PSMP) are the best choice for making maintenance easy for your Porsche. These prepaid maintenance plans simplify how you maintain and manage recommended service intervals for your Porsche, allowing you to spend more time driving and less time worrying. Benefits of PSMP include:
Certainty – For the term of your plan, pricing is locked in. No need to concern yourself with unexpected price increases.
Quality – Your vehicle will receive Genuine Porsche Parts when a repair or replacement is necessary.
Confidence – Only factory-trained Porsche technicians at your authorized Porsche dealership will perform the required work on your vehicle.
Flexibility – No matter where the journey takes you, you'll have the freedom to choose any participating Porsche dealership within the United States.
Plans are available for both internal combustion and electric Porsche models. In addition, there are four term length options available to meet your needs. Visit the link below for full program details or contact our team at Sewickley Porsche for more information.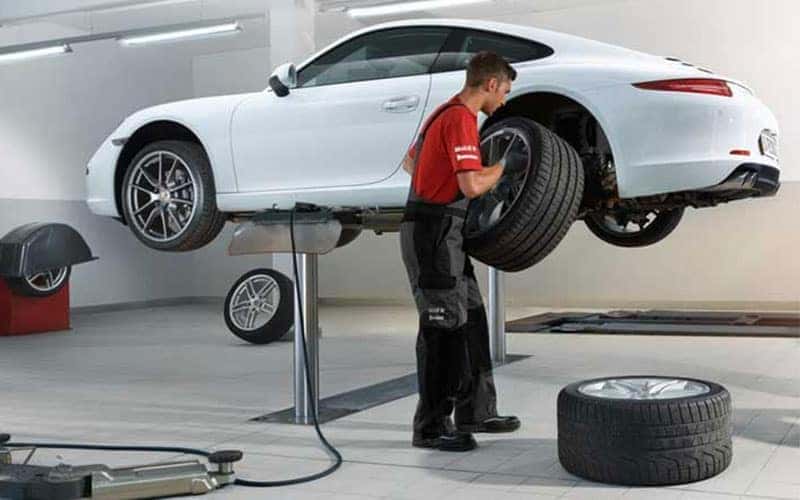 Premier Tire & Wheel Protection
As the only components separating you and your Porsche from the road, it's always reassuring to know that your wheels and tires are protected from unexpected road hazards including nails, glass, potholes, and other road debris. Premier Tire & Wheel Protection provides long-term peace of mind so you can get the most out of every mile.
Coverage Includes*:
Replacement of a tire if structurally damaged to the extent it fails to hold air due to a covered road hazard, including glass, potholes, debris or nails (includes tires with run-flat technology); tires are never plugged or patched.
Replacement of a wheel if road hazard damage prevents the wheel from sealing to the tire or maintaining the tire manufacturer's air pressure specifications.
Replacement using OEM or OEM-approved tires and parts during the agreement term, if they meet the manufacturer's size specifications.
Coverage of approved costs associated with the replacement of the tires and/or wheels if structurally damaged, including labor charges, mounting, balancing, valve stems, and tire disposal, less the applicable deductible amount.
Towing expenses reimbursed up to $250 per occurrence in the event of covered road hazard damage.
Replaced parts will be covered for the remainder of the agreement term if they meet the manufacturer's size specifications.
Transferable for a fee if you sell your vehicle to a private party or if another party assumes the lease agreement.
Cancelable at any time; after 30 days, subject to a fee.
Cosmetic Repair Includes*:
Repairs of cosmetic wheel damage such as nicks and scrapes.
Repairs are limited to sanding, painting, or refinishing the wheel without the need to apply additional material or bend/straighten the wheel.
Cosmetic wheel repairs are limited to a total of eight (8) individual wheel repairs during the agreement term.
No deductible.
Other Benefits*:
No limit of the number of structural damage claims.
No mileage limitations.
Nationwide service is available at all participating authorized Porsche dealers or other authorized licensed repair facilities.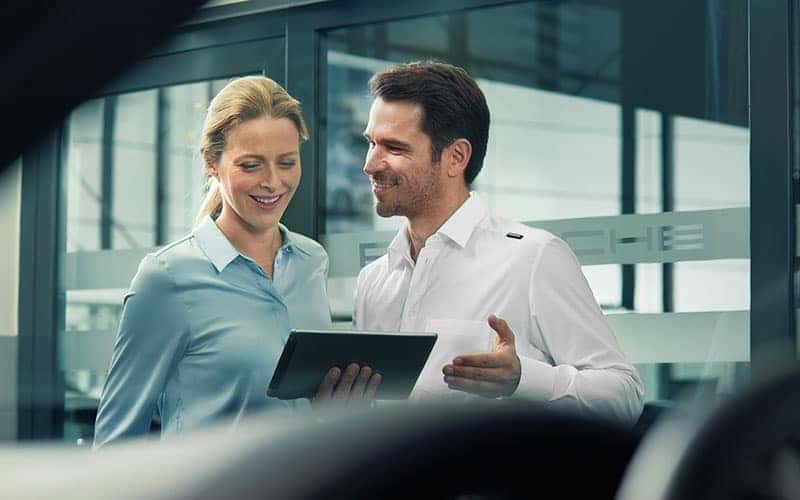 Porsche Appearance Protection Options
Preserving the exterior and interior appearance of your Porsche doesn't have to be an overwhelming task thanks to our available Appearance Protection Plans. We all know that accidents happen, but with an Appearance Protection Plan, you'll enjoy the peace of mind that comes from knowing that your Porsche will be protected from accidents and environmental conditions. We offer plans that protect just the interior, just the exterior, or choose a Combo Plan to cover the entire vehicle. You can even choose our Combo Plan + Dent, which includes everything in the Combo plan, and then adds protection for small upholstery burns, as well as minor dings and dents.
Exterior Only:
Paint Protection

Fading
Chalking
Loss of Gloss
Acid Rain
Tree Sap
Bird Debris
All Insects
Industrial Fallout
Water Spotting
Road Salt
Interior Only:
Fabric & Vinyl / Leather

Stains – Food/Drink/Oil-Based
Fading
Chewing Gum
Loose Seam Stitches
Punctures less than ¼-inch
Rips & Tears less than 1-inch
Ink
Dye
Lipstick
Makeup
Crayons
Urine/Vomit
Combo:
Includes both Exterior & Interior Packages
Combo + Dent:
Includes both Exterior & Interior Packages
Minor Door Dings
Rental Car Allowance
Protection Against Burns – Burns the size of a typical cigarette burn
Porsche Vehicle Protection Plans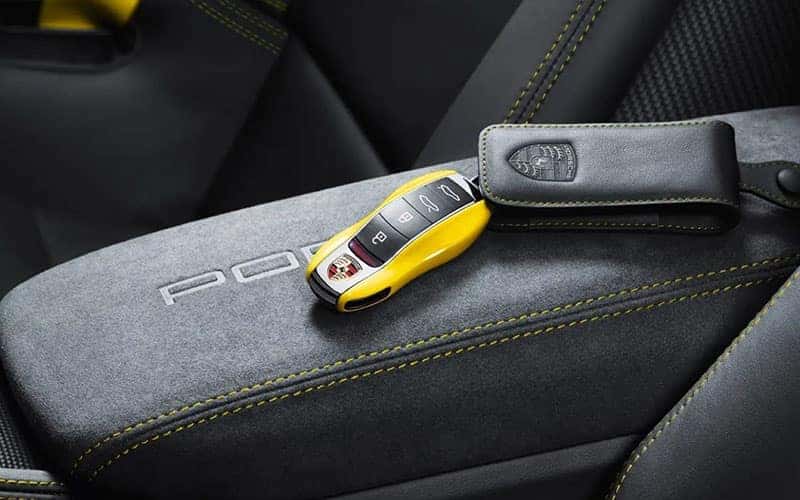 Porsche Multi-Coverage Protection
A vehicle that's as inspiring and evocative as your Porsche should not be left unprotected. The Porsche Multi-Coverage Protection plan is a collection of available products that safeguard the appearance and performance of your Porsche. Coverage terms are available for up to seven years and monthly payment options are available if you include the plan or product price in your
auto financing.
Multi-Coverage product options include various combinations of the following:
Premier Tire & Wheel Protection
Dent Protection
Windshield Protection
Key Protection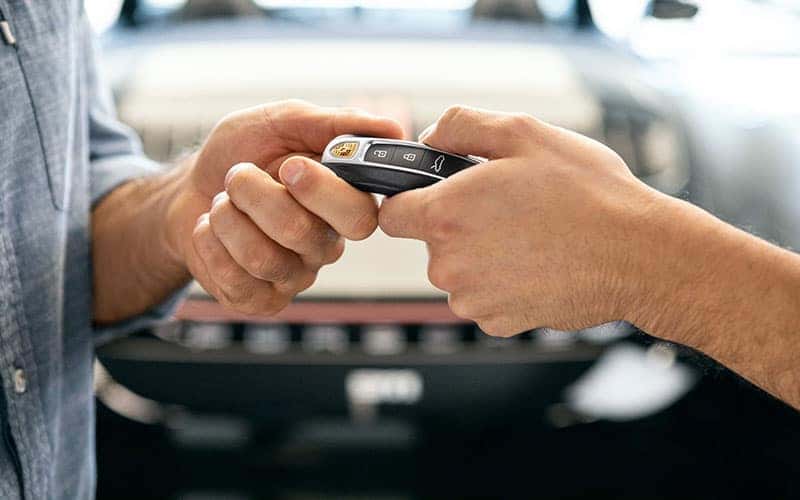 Lease-End Protection
Simplify your lease-end process and avoid unexpected costs with Porsche Lease-End Protection. Lease-End Protection allows you to waive up to $7,500 of covered excess wear charges. Proper documentation regarding your lease-end inspection will be obtained on your behalf while coverage benefits are automatically reconciled on your maturity bill. This means that you can spend more time enjoying your Porsche and less time worrying about unexpected surprises at the conclusion of your lease.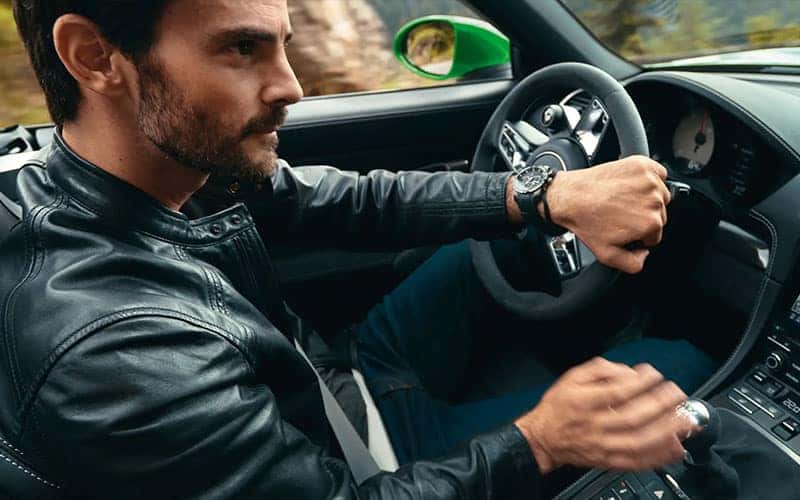 Porsche Guaranteed Auto Protection (GAP)
It's only natural to want to protect your investment. In the unfortunate event that your Porsche vehicle is declared a total loss due to theft, a natural disaster, or an accident – your primary insurance may only reimburse you for the amount equal to their assessment of its market value at the time of the event. This means that there could be a potential for this payout to have a significant "gap" between the remaining balance owed on your vehicle based on your contract. Porsche Guaranteed Auto Protection (GAP) can help protect you against this unpleasant situation by waiving some or even all of the difference.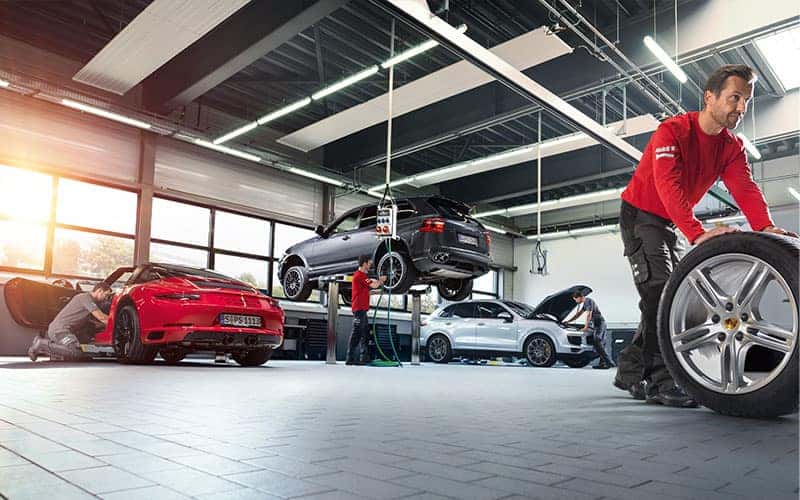 Porsche Vehicle Service Protection (Extended Warranty Coverage)
In keeping with the high standards set forth by the Porsche factory warranty program, Vehicle Service Protection (VSP) enhances your benefits with coverage options that range up to 10 years or 100,000 miles. With VSP, you'll pay nothing on covered repairs aside from the deductible you choose at the time of purchase. Two levels of coverage, Powertrain and Platinum, provide you with the right amount of coverage for your individual situation. Our team will be happy to discuss your options and help you choose the coverage that's right for you.