Porsche Paint to Sample – Custom Colors Program Overview

Freedom of expression and individuality have remained hallmarks of the Porsche Exclusive Manufaktur program since its inception. In an effort to meet increased demand and improve access for customers, Porsche has recently expanded the popular Paint to Sample program. Featuring a selection of over 160 pre-approved colors, customers can add a bespoke touch to their Porsche vehicle with the Paint to Sample program. Our team at Sewickley Porsche is standing by to help you customize the Porsche vehicle of your dreams.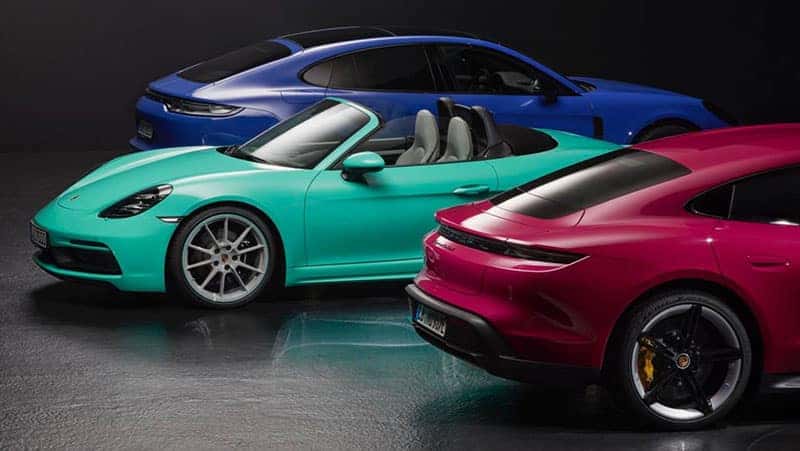 Porsche Paint to Sample Program
Recently expanded to meet the tremendous demand from customers, the Porsche Paint to Sample program now includes over 160 pre-approved colors. This expansion has been made possible due to a sophisticated new color mixing bank that was recently integrated into the Zuffenhausen plant where the 911, 718, and Taycan model lines are assembled. For example, Paint to Sample capacity for 911 models has increased from approximately 5 cars per day to about 20 per day. Better still, the Paint to Sample process does not increase the lead times required for regular production.
"Individualization is at the core of Porsche. Customers have been making special requests to personalize their cars since our earliest model, the 356," said Kjell Gruner, President and CEO of Porsche Cars North America. "Paint to Sample is integral in satisfying that demand. With this offering, we bring many historic colors back to life and expand the catalog to a total of more than 160 choices."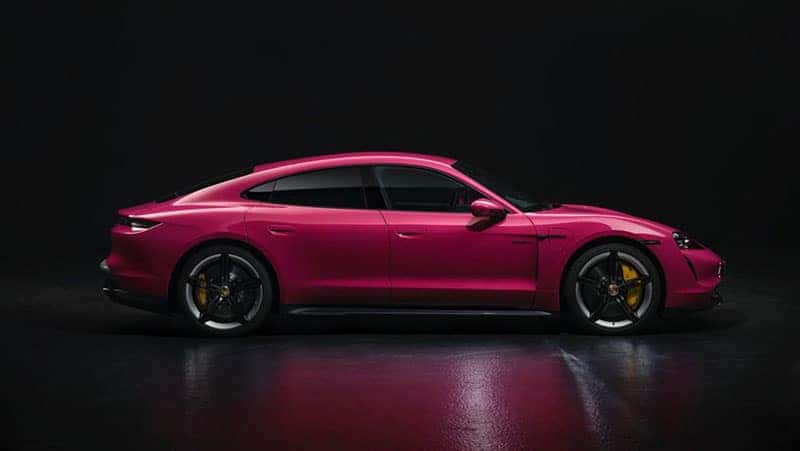 Taycan Turbo S in Rubystar Red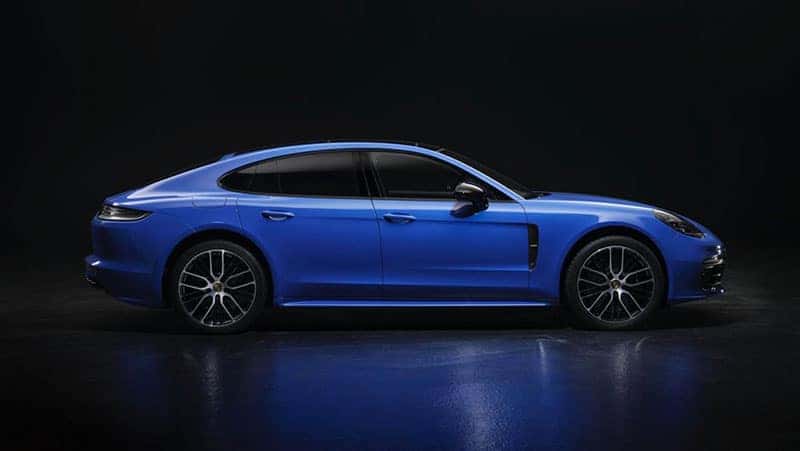 Panamera Turbo S in Maritime Blue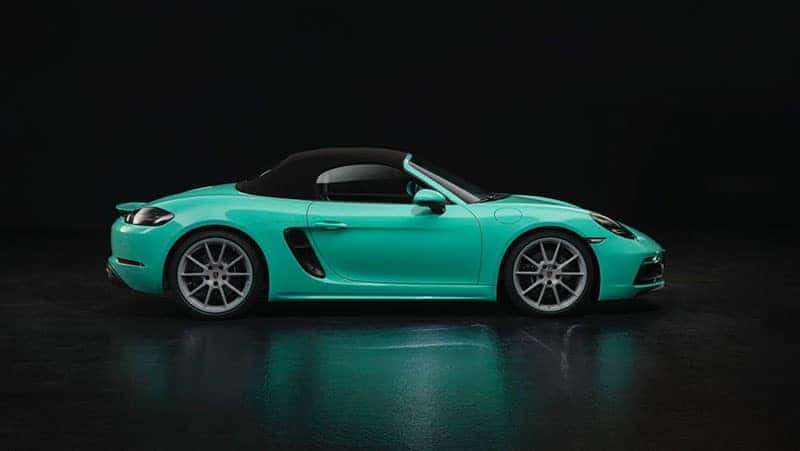 718 Boxster GTS 4.0 in Mint Green
Order Your Paint to Sample Porsche from Sewickley Porsche
Whether you're looking to recreate a beloved historical Porsche color like Signal Yellow and Viper Green or you're eager to write your own chapter as a Porsche enthusiast – Sewickley Porsche is your ultimate destination for Porsche Paint to Sample custom orders. The expanded range of PTS colors means that shoppers now have more options than ever before. Color is an immensely personal component of the bond that's instilled between a driver and their Porsche. From outlandish and expressive to a fitting tribute to a favorite memory – Sewickley Porsche is here to make your dreams a reality.