2023 Macan vs. Cayenne – Porsche SUV Model Comparison

2023 Porsche Macan vs. Porsche Cayenne
If you were to ask an average person what comes to mind when they think of the Porsche brand, they will most likely think of legendary, performance-bred sports cars. While the brand's heritage can trace its roots back to iconic sports cars such as the 911, it may come as a surprise to learn that the two best selling models in the Porsche lineup are the Macan and Cayenne SUVs. Introduced in 2002, the larger Cayenne has helped establish Porsche as a leader in the luxury SUV segment. As the smallest Porsche SUV, the Macan holds the honor of the best selling Porsche model in the lineup. Having trouble deciding which of these Porsche SUVs are the best fit for your lifestyle? Sewickley Porsche is here to help with this helpful comparison guide which highlights the key differences and strengths of both the Macan and Cayenne. Let's take a closer look.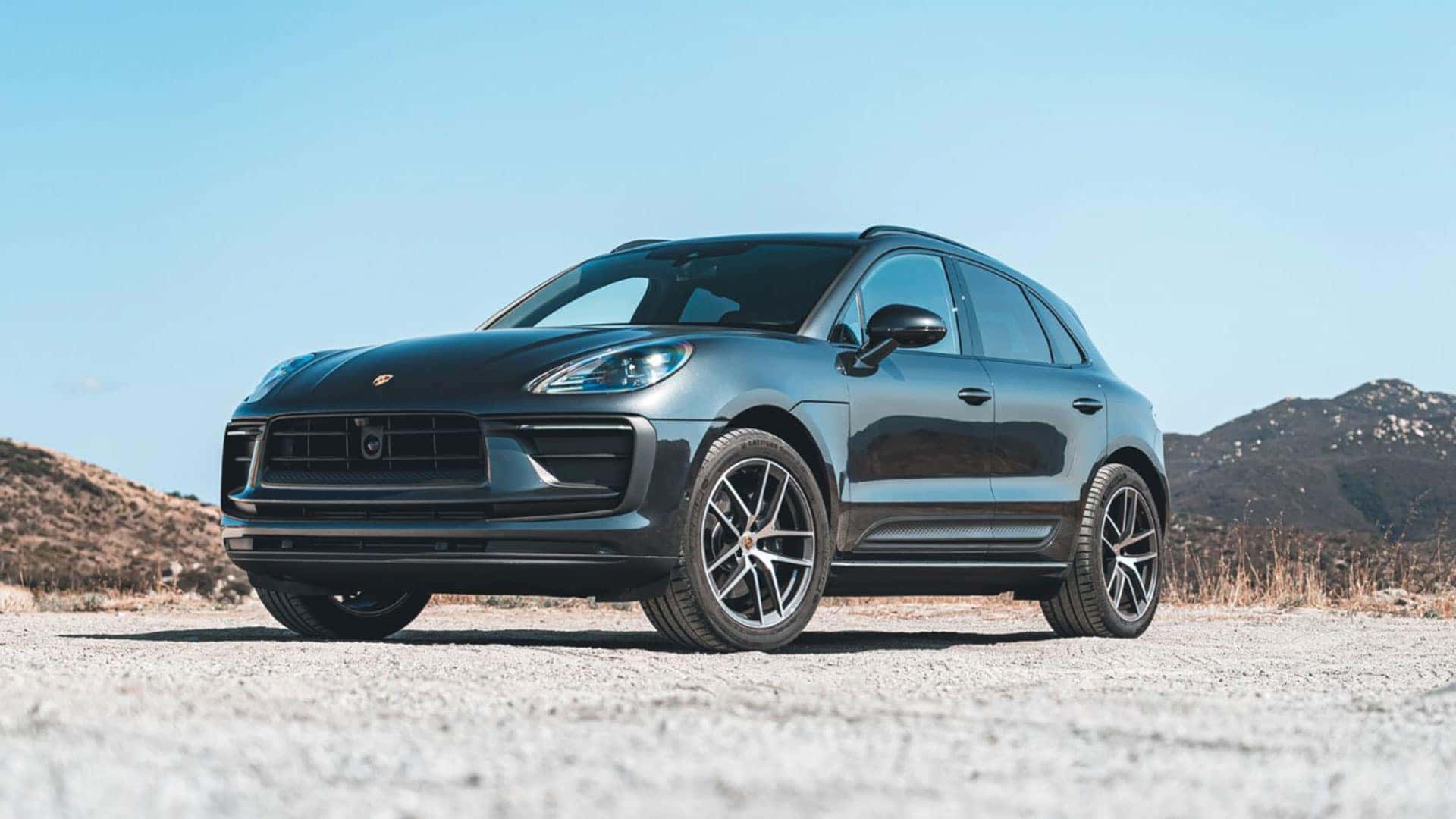 2023 Porsche Macan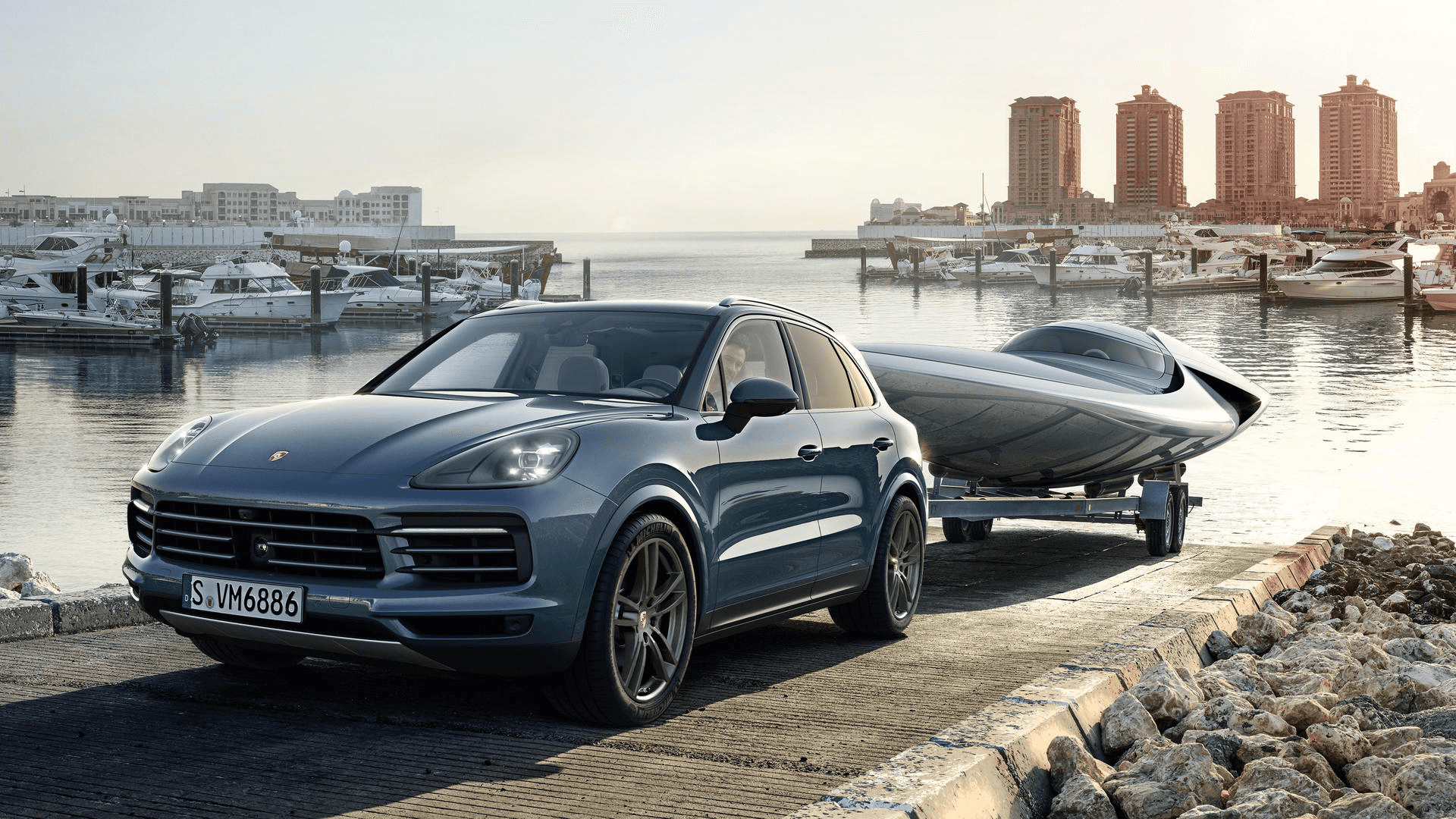 2023 Porsche Cayenne
2023 Porsche Macan vs 2023 Porsche Cayenne
| | 2023 Porsche Macan Base | 2023 Porsche Cayenne Base |
| --- | --- | --- |
| Starting MSRP | $57,500 | $72,200 |
| City/Hwy/Combined Fuel Economy | 19 / 25 / 21 | 19 / 23 / 20 |
| Base Engine | 2.0-Liter Turbocharged I-4 | 3.0-Liter Turbocharged V6 |
| Horsepower | 261 | 335 |
| Torque | 295 | 332 |
| 0 – 60 Time | 6.0 seconds | 5.9 seconds |
| Transmission | 7-speed Porsche Doppelkupplung | 8-speed Tiptronic® S |
| Fuel Tank Size | 17.1 gallons | 23.7 gallons |
| Curb Weight | 4,151 lbs | 4,582 lbs |
| Exterior Length | 186.1 inches | 193.6 inches |
| Exterior Body Height | 63.9 inches | 66.7 inches |
| Maximum Cargo Volume | 53 cubic feet | 60.3 cubic feet |
| Seating Capacity | 5 | 5 |
| Navigation System | Standard | Standard |
| Parking Sensors | Front and Rear | Front and Rear |
Performance
Comparing these two side-by-side helps reveal some key differences. Starting with performance, each has its own advantages. The smaller Porsche Macan comes standard with a Turbocharged 2.0-liter 4-cylinder engine which produces 261 horsepower along with 295 lb-ft of torque. A 7-Speed Porsche Doppelkupplung transmission helps the Macan rocket from 0 to 60 in just 6.0 seconds, almost identical to the Cayenne. It also delivers superior fuel economy compared to the Cayenne.
Shifting our focus towards the Cayenne, the larger Porsche SUV comes standard with a 3.0-liter V6 which boasts 335 horsepower and 332 lb-ft of torque. Offering greater power numbers than the Macan, the Cayenne also doesn't sacrifice on efficiency with up to 23 MPG on the highway. Its larger fuel tank capacity is ideal for drivers taking extended weekend road trips.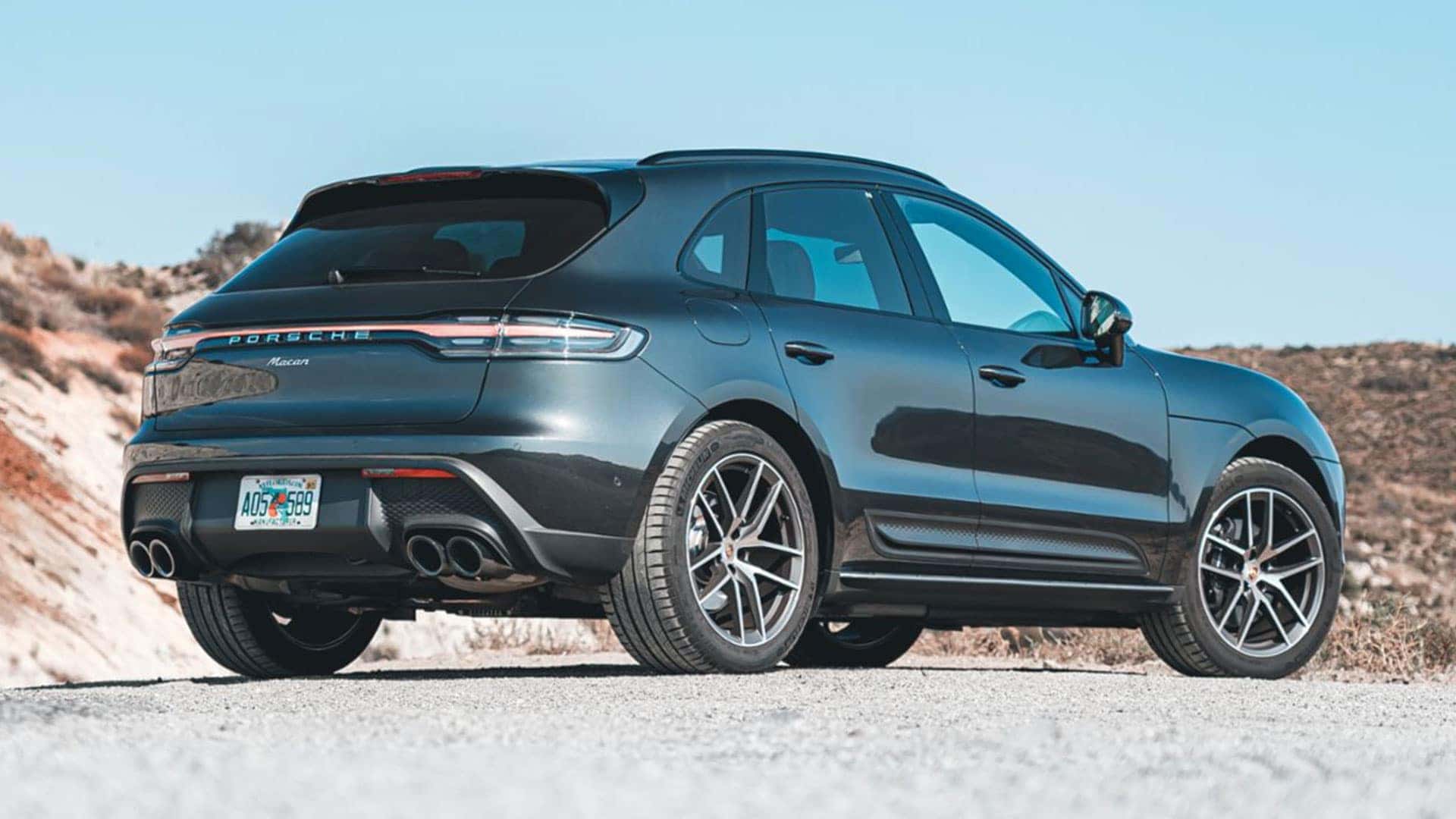 2023 Porsche Macan Exterior Rear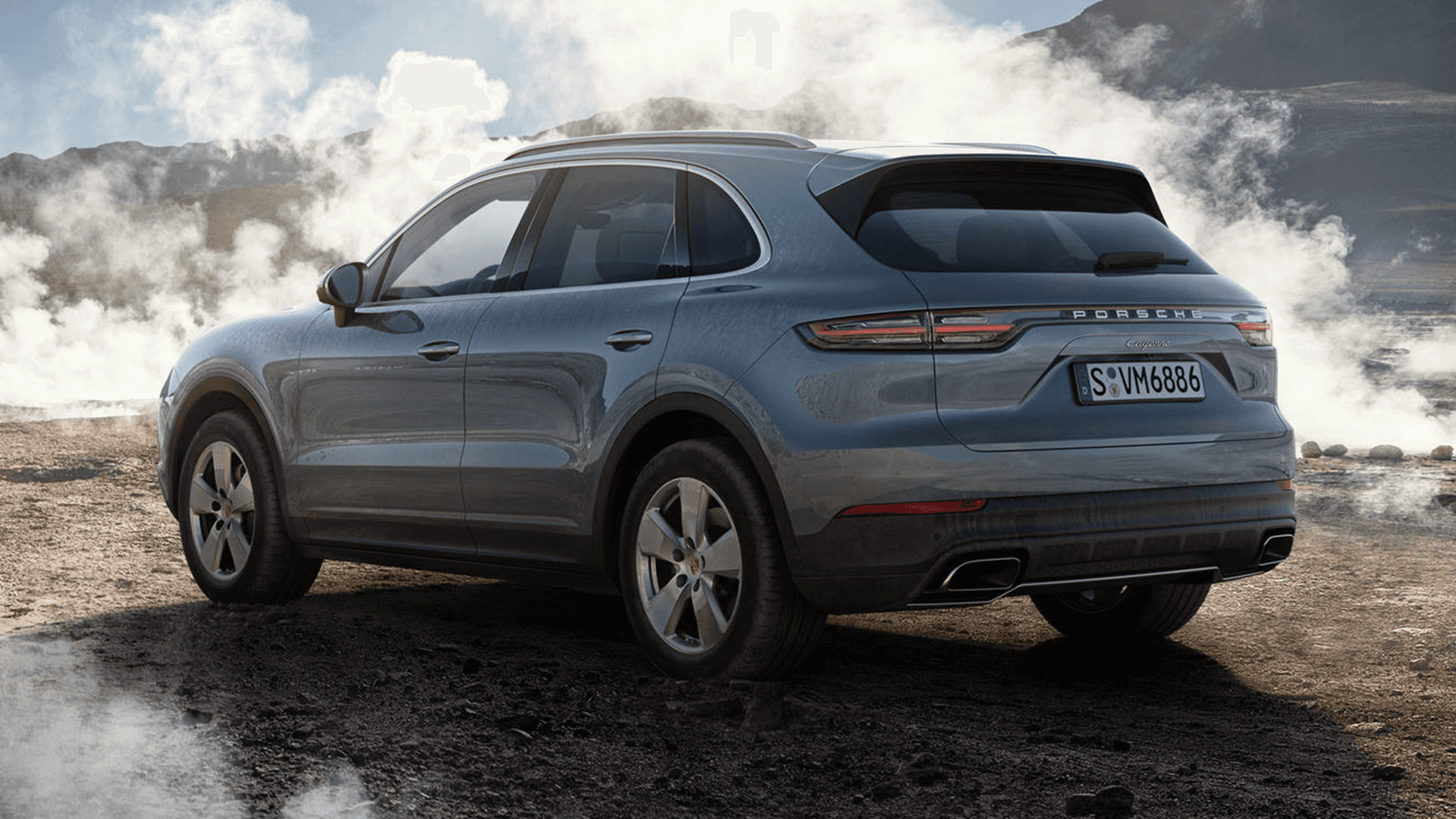 2023 Porsche Cayenne Exterior Rear
Dimensions & Standard Equipment
Looking at the sizing and dimensions of these two Porsche SUVs, you'll notice some distinctions. The nimble Macan has a lower curb weight, shorter exterior length, and a shorter body height than its larger sibling. The Cayenne has nearly 8 additional cubic feet of cargo space than the Macan. Both SUVs offer seating for up to 5 passengers. An integrated navigation system comes standard on both the Macan and Cayenne. Parking sensors are found as standard at the front and rear of both SUVs as well.
If you're the type of driver that lives an active lifestyle, the city-sized Porsche Macan proves to be an excellent choice for its turbocharged power delivery and responsive handling. For those who crave additional cargo and passenger capacity, the Porsche Cayenne makes an excellent companion for an extended weekend getaway.
Sewickley Porsche invites you to come experience both the Macan and Cayenne to get a true sense of which one is a better fit for your lifestyle. Our team of friendly and knowledgeable Porsche Brand Ambassadors is ready to help you find the Macan or Cayenne of your dreams.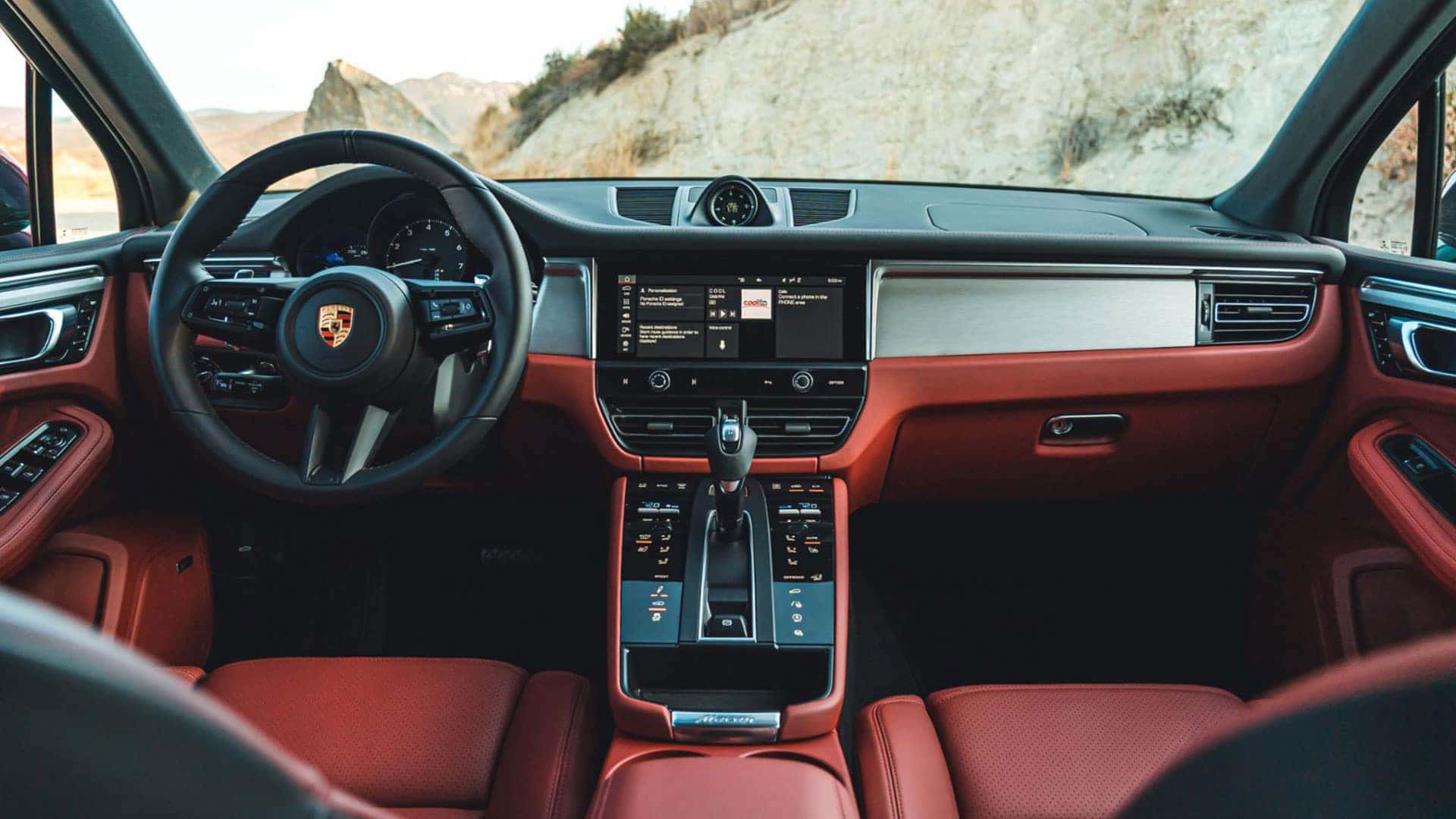 2023 Porsche Macan Interior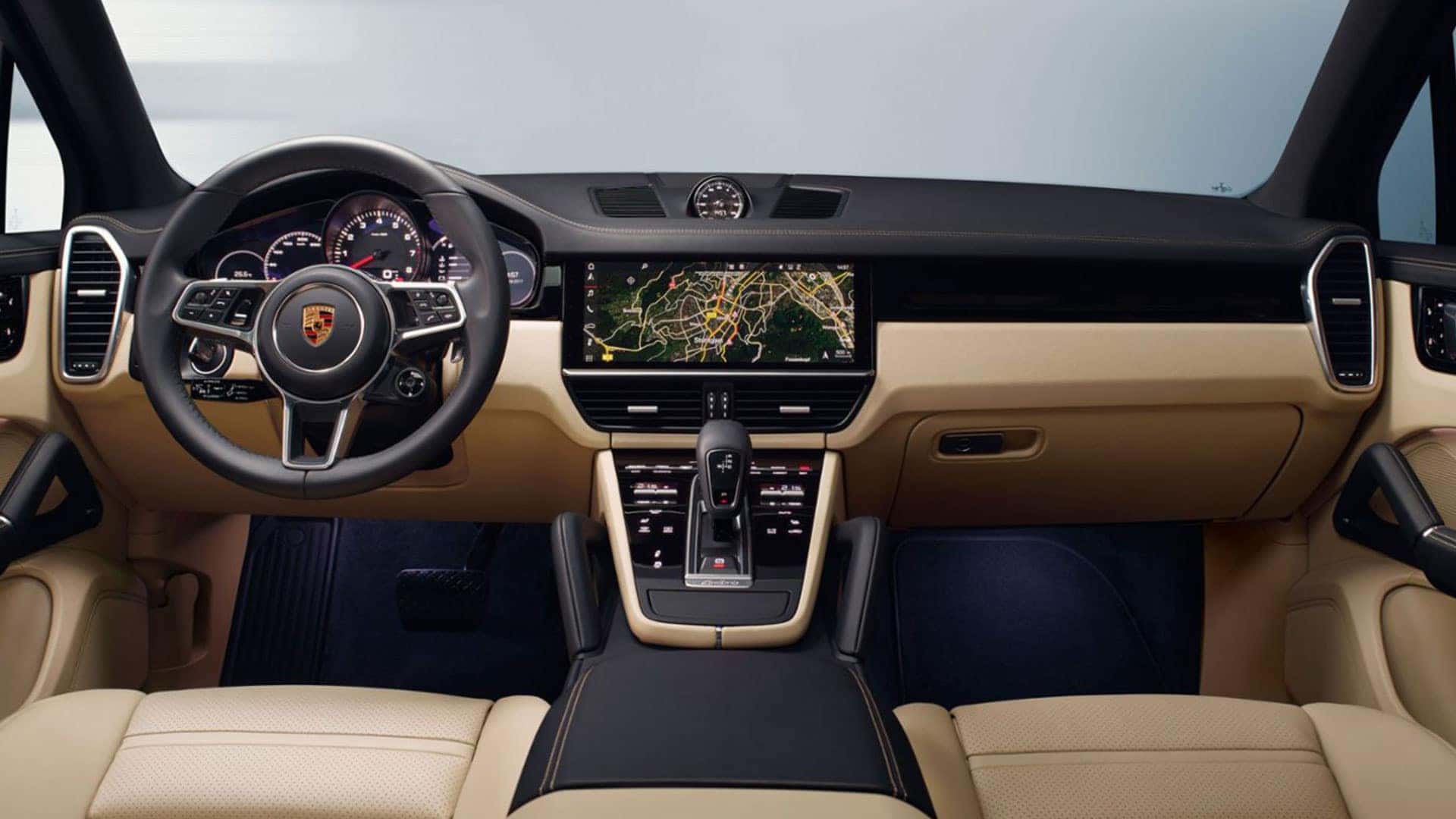 2023 Porsche Cayenne Interior