2019 Porsche Cayenne Launch Party RSVP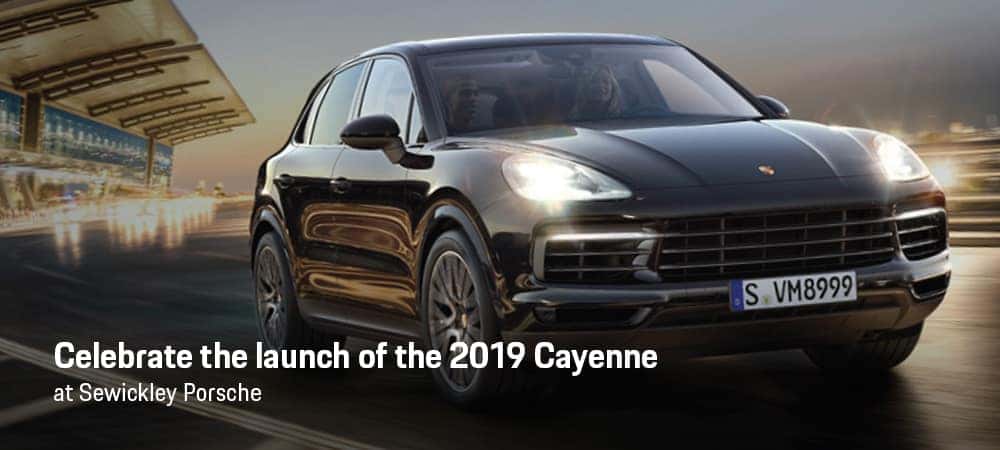 Sportscar together in the new Cayenne
Join us to celebrate the launch of the 2019 Cayenne on October 27th.
It is said that happiness is only truly real when shared. Which is why our history is filled with novel approaches to helping the owners of Porsche cars share their passion for the sports car experience. Even the iconic 911, with its 2×2 configuration, remains steadfastly committed to the cause. But in the Cayenne, we have perhaps our most clear example of thrilling generosity.
Race-ready like every other Porsche made, the Cayenne mixes soul-stirring performance with elegance, dynamism, as well as the latest technology. Fill it with family or friends, or both, and hit the throttle. There'll be no mistaking the result. Because only a Porsche can make the day-to-day feel so much like once-in-a-lifetime.
Event Details
Saturday, October 27th, 2018
4:00PM – 8:30PM
at Sewickley Porsche, 526 Ohio River Blvd, Sewickley, PA 15143
Please RSVP Below
Use the form below to RSVP by October 19th.